Top 5 productivity cripplers disrupting the workplace
In 2018 we are becoming more connected but more distracted than ever, with the unlimited amount of information at our fingertips and often the temptation to seek it out during work time, how can businesses ensure the utmost productivity from their staff? Successful businesses know that technology plays a vital role in enabling their staff to work better, however, it can have the opposite effect. Here we discuss what are the top 5 productivity cripplers disrupting the workplace?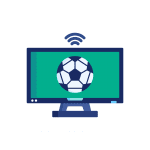 The World Cup, the latest TV box set episode or dare we say…Love Island? Streaming and downloading videos is an easily accessible distraction for employees, but it does pose a risk. Not only can downloading content from the wrong site cause a potential risk of malware infections and scams on the work computer, but it eats up data. Streaming videos to work computers can have a detrimental impact on Wi-Fi only businesses, slowing down systems and resulting in staff being forced to work at a slower pace.
No company would go as far as to enforce a 'no talking' policy on their staff, but while a little office banter can go a long way to helping boost morale, a continual hum of noise is both distracting and counter-productive. Motivating staff is vitally important in the workplace; many companies offer incentives such as 'pizza Fridays' or 'work from home Wednesdays,' but encouraging staff to remain productive and keep the noise down in the office can be difficult.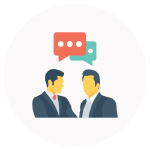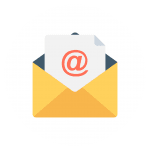 As much as we rely on emails to communicate, they are often a major source of distraction even when they are legitimately work related. One company in France recently banned internal emails, saying that face to face interaction or phone calls would be replacing them. Even recent figures from the Office for National Statistics, indicate that the UK has the second-lowest rate of productivity out of the leading G7 industrial nations, putting it behind the US, Germany, France, Italy and Canada.
We are British, we do love tea, but the tea run eats into as much as four days a year of our working life time. Keeping staff well fuelled on caffeine is a great way to keep productivity up, but a constant stream of workers traipsing to the kitchen is a huge productivity crippler.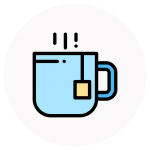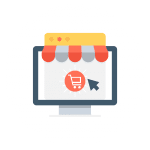 Online shopping, checking social media, smoking and personal phone calls are all errands which we 'need' to do, but companies are increasingly finding that staff are running these errands during work time. This decreases their overall productivity and uses valuable company resources to do so.
The UK Government has a new initiative to tackle weak productivity and boost the economy, so we have created a productivity event ideal for anyone looking to be more productive, create a better environment and increase your chance of staff retention. Working productively can ultimately reduce stress for everyone and it might even save you money.