With our online computer training tips, you and your team can improve your skills and become more productive and valuable …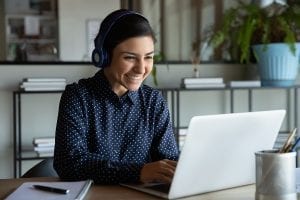 Whether you're working remotely or in the office, you're likely to be using computers more than ever to collaborate with clients, communicate with each other, contractors etc.
We've put together a list of online computer training courses that will help you and your business up your game.
Windows 10
Everyone uses Windows yet very few people actually have training on it. Upskill your staff and increase their productivity with some simple online training from the Microsoft Quick Start Guide here.
Microsoft Office 365
Cloud services are indispensible now. There's some good online training available for MS Office 365:
Quick Start guides for Microsoft products include:
PDF guides on how the applications work.
A series of short 'getting started' videos.
LinkedIn training for Microsoft office  (free for 1 month – £15 pcm thereafter on included with a LinkedIn premium account). It has many video courses on the office applications for all levels.
Teams
This is included in the Office 365 training above – but we know everyone is keen to learn more about Teams so here are some direct links to help you:
Zoom
Zoom is another popular tool. Whilst one of its key selling points is its simplicity, there are still a number of features that most users are not aware of.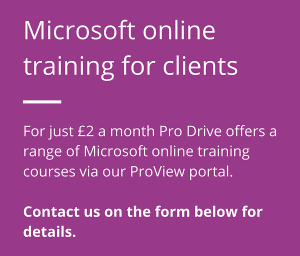 Slack
Slack is the original workspace messaging tool and some organisations prefer it to Teams.
Calendly
With everyone working remotely, organising your diary is more important than ever. Save your time and make this a breeze with Calendly.
Calendly is free Online Appointment Scheduling Software – if you get fed up with organising meetings and trying to find a mutually convenient slot, this is for you! It will connect with your calendar so everyone can share availability automatically. You can customise it to control how many meetings you have and when – and it does the rest.
Calendly is easy to set up – but if you'd like to see how, here's our beginners' guide to getting started:
When providing IT Support in Surrey and beyond, we often find these links help our clients. We hope you find them useful too – being able to master something new increases your value within your company, can improve your productivity and helps you stay ahead of the curve.
For more information on this – or our IT support services, contact us on the form below.