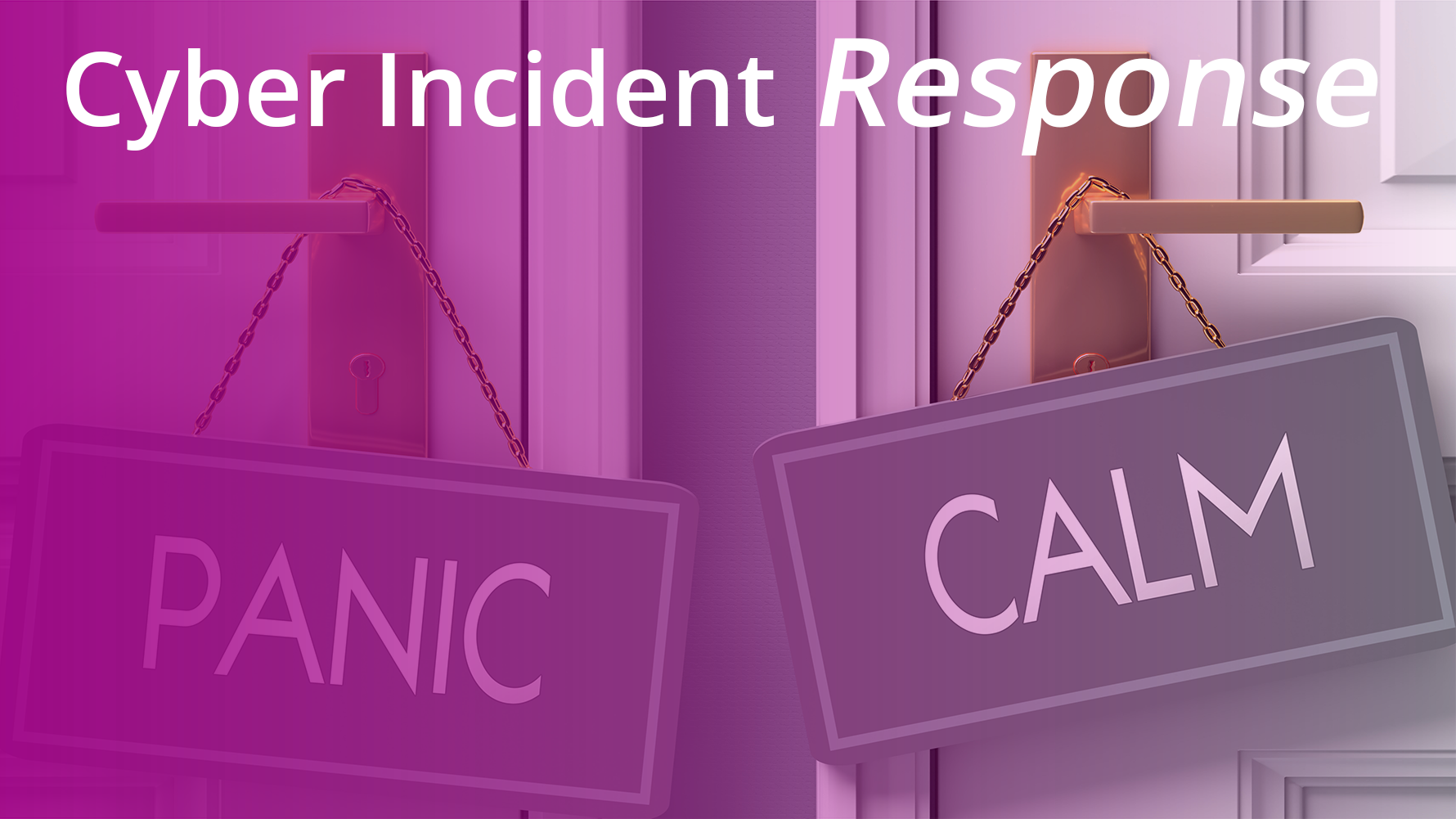 Create a Cyber Incident Response Plan
April 27, 2022 @ 1:00 pm

-

1:30 pm
AKA: What to do if you suffer a cyber attack
Discovering and experiencing a cyber attack is a high-pressure situation where speed of response is critical. The faster you react the more likely it is you could limit the damage and show your stakeholders you have some control.
The Government and cyber experts have warned how the conflict in Ukraine has escalated the potential risks to your cybersecurity.
Attend our live Executive Briefing at 1pm on 27 April to learn how to create a Cyber Incident Response Plan to follow if you should suffer a cyber attack.
This short webinar is aimed at two camps:
1.   Is this you?
You haven't got a plan if you or your business suffer a cyber attack.
You have a sinking feeling panic and chaos is likely to ensue if an attack was to happen.
You will benefit from a 20-minute briefing showing you how to put a plan together and getting your questions answered.
You know that a Cyber Incident Response Plan may well save your business.
You need one for insurance and compliance.
2.   Or perhaps you believe this:
You don't believe a cyber attack will happen to you or your business.
You don't have time to make a Cyber Incident Response Plan (this is a fast-track briefing!).
You have solid cybersecurity protection so don't need a plan.
You will 'deal with it' if such an attack ever happens.
We will convince you why you need a solid plan in place and show you how to create one, including what to put in it, so that you and your team will know what to do in the event of a cyber attack. Well worth 20 minutes or so!
SIGN UP TO OUR WEBINAR AT 1PM ON 27 April NOW!

ABOUT THE SPEAKER
Bruce Penson, Managing Director, Pro Drive IT
Bruce Penson and Pro Drive IT love helping people use tech to do business better. Bruce is a cyber security presenter with many years' experience in the IT sector, especially with Professional Services, Financial Services, Legal and Energy industries.
Don't miss this opportunity to prepare your Cyber Incident Response Plan and learn what to do in the event of an attack.