FREE Fireside Chat: 4-day working week – can it be done successfully?
February 16 @ 12:30 pm

-

1:00 pm
The 4-day working week arouses many feelings in employers, stakeholders and employees – from excitement to anger! Where do you sit? Either way, people are interested in the idea of the 4-day working week but can it be achieved successfully?
Join our Fireside Chat with Chris Morrell, Operations Director at Pro Drive IT and Albert Keeshan, Director of The HR Dept to hear of the latest trial being carried out by Pro Drive; how we are doing it and how it's going.
Why you should attend
Whether you are just curious, want to try a 4-day working week yourself or are cynical that it could never work, hear what we've done in this trial and our next steps. Discover the pros and cons, what needs to be considered – and join in the conversation!
What you get out of it
Find out how you could run a similar trial in your business.
Learn what you need to consider in terms of HR regulations.
Get answers to any questions you might have about the initiative.
ABOUT THE SPEAKERS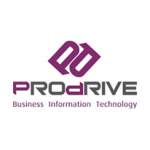 Chris Morrell, Operations Director, Pro Drive IT
Chris is tasked with creating the right environment for the Service Desk team at Pro Drive to provide exceptional service. He has worked at Pro Drive since the start over 25 years ago, working his way through most roles to become responsible for daily operations. He is charged with maintaining our service delivery to the highest standard and believes that our clients should always be involved and engaged. His interest in the concept of the 4-day week began many years ago whilst working overseas and he has researched the subject thoroughly and followed the stories of previous initiatives.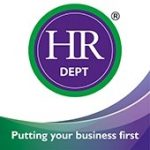 Albert Keeshan, Director of HR Dept
Albert is a highly qualified and knowledgeable HR expert with a solid understanding of employment law. HR Dept manages outsourced HR, including support with employment contracts, so Albert is experienced in explaining the implications of flexible working and the various requirements to comply with regulations involved.
If you are considering a 4-day working week or are just curious about the idea, register for our Fireside Chat here …