Being responsible for a business can cause sleepless nights – especially with the technology challenges because they affect everyone … solutions here! …
This year, more than most, your plans have been affected by forces outside your control, ratcheting up the tension. So let's break down the pain points, including those technology challenges …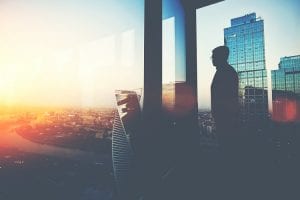 The first topic is Digital Transformation. Many a fainthearted CEO and director have been heard to cry 'if I hear this one more time I'll …' before attending to other pressing matters! A better way of looking at this is to ask:
1. How do I ensure my staff have the tools to be efficient and look professional wherever they're working?
The answer – and implementation method – is simple.
As bad technology affects everyone from yourself to your clients, the solution should be part of a board level discussion and not just the realm of the IT department.
With remote working and the needs of a dynamic workforce coming to the fore, cloud services are a must. Office 365, with its suite of tools to make collaboration easier with colleagues and clients (eg: MS Teams video conferencing and Chat) will make a huge difference. As would a cloud telecoms system to ensure staff and clients can communicate well.
2. What if we get hit by a cyber attack?
Is your cyber security good enough? Have you got a business continuity plan?
Build for resilience: you should have a business continuity and disaster recovery plan that's fit for purpose and that is updated regularly.
You may have heard about new scams like social engineering attacks that have hit businesses, often through unsuspecting staff working at home. It is hard to stay ahead of threats.
When thinking about cyber security expense, consider that it doesn't have to cost a fortune – but may save you one! Training staff in cyber awareness is essential. All this is achievable relatively quickly and will avoid a world of pain.
3. How do I know what the best tech investment would be to take my business into the future?
When considering IT expense, note that some tech will provide great results fast – and other innovations may take some time to reap return on investment but will yield masses of benefits longer term. Getting an audit done of where your business is now and where it needs to be to compete in the future is a worthwhile first step.
Getting a professional opinion from outside your business about IT is sensible because you are right to consider carefully what you bring into your business. Tech has a massive effect on the services and benefits that will be gained.
4. How can I keep my people motivated?
You should build a technology plan which aligns with business objectives, isn't a panicked response – and try and keep it simple. Don't approach technology updates in a piecemeal fashion, as this can result in disparate systems which don't work together – and exasperated staff.
What we've found is that, when you're dealing with IT changes, everyone who uses it should be involved, because it will encourage buy-in.
Also, training is well worth the cost – if your staff aren't trained in using the tech from the outset, it can lead to expensive problems.
5. How do I pay for all this?
We've left financial challenges to last because, hopefully, you'll be seeing a bit of a pattern … solve the technology challenges and there are less financial scares. Consider managed services providers as they can address the technology issues and save you time, worry and costs.
If you're a small or medium-sized business you may find it helpful to brainstorm all this. If you'd like a chat on where your technology is at, or next steps, do get in touch on the form below. We're a friendly bunch!