DAVID SHEPHERD WILDLIFE FOUNDATION
Many people will know and remember the wonderful paintings of celebrated conservationist and artist David Shepherd CBE, the late Founder of this amazing wildlife charity.
The David Shepherd Wildlife Foundation (DSWF), with offices in Shalford near Guildford, Surrey, is a highly effective charity, funding key conservation projects across Africa and Asia.
Good communication is vital to their work, be it online or on the phone, so they need reliable and secure IT systems.
Pro Drive IT helps them achieve that. We moved them away from an old on-premise server and phone system to a new cloud-based system, providing a modern and flexible solution to their hybrid working requirements and international travel.
KEY SOLUTIONS
Microsoft 365
Microsoft Azure Virtual Desktop
Microsoft SharePoint
Mimecast Email Security
Mimecast Awareness Training
RingCentral Phone System
THE CHALLENGES
When the COVID-19 pandemic hit, the charity needed an immediate shift to accommodate remote working if they were to ensure that the wildlife they protect did not suffer further as a consequence. DSWF also has ambitious plans to grow, which in turn may mean a more flexible office set up to accommodate more staff.
The problem was that they had an ageing remote desktop server for day-to-day use and an old phone system, which meant they were reliant on the office to receive phone calls.
Going forward, the organisation wanted to have robust and flexible IT that would enable hybrid working, so staff could work anywhere they needed to without issue, and the organisation could grow beyond its physical office limitations.
Also, at a time when charities are being increasingly targeted by cyber criminals, the organisation wanted to tighten up its cybersecurity.
Being a charity, the solution needed to be very cost-effective and prices had to be kept under control.
"The cloud migration enabled a flexible approach to working and meant staff could work from anywhere, releasing us from the restrictions of being exclusively office-based."

Roddy Hamblin, Chief Operating Officer, DSWF
THE APPROACH
Pro Drive moved all staff on to a Microsoft 365 modern workplace system, with data stored in SharePoint cloud.
We replaced the legacy phone system with the latest RingCentral cloud phones to enable staff to remain in contact with each other and the outside world.
Alongside this, we significantly increased their cybersecurity. This is vital for a charity that is reliant on donor communications and relationships and as such holds sensitive personal information.
Finally, we deployed Azure Virtual Desktop to ensure DSWF's existing finance systems were integrated into the new cloud setup and could be accessible from anywhere.
THE RESULTS
Moving to the cloud and implementing Sharepoint provided the charity with an agile system – not quite as sleek as a big cat but certainly as effective! It allows staff to work and collaborate efficiently whether at home, on the move or in the office.
This proved invaluable with the need to work from home due to Covid disruption and allowed the charity to expand beyond the capacity of their offices. It also enabled them to attract and retain more talent because they could increase their reach to hire staff who were not necessarily as local.
And the cybersecurity of the IT systems was improved with the latest Mimecast advanced email security and an engaging online cybersecurity awareness training system.
In terms of financial benefits, the deployment prevented £7,000 needing to be spent on future server replacement. It also increased staff productivity because unified communication channels made interactions seamless and easier.
"Using Sharepoint has ensured we can communicate and collaborate wherever and whenever we need to, increasing our productivity while improving security."

Natalie Archer, Office Manager, DSWF
LEARN MORE
QR code for link to more details on DSWF website: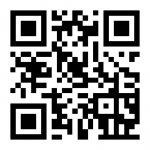 QR code for link to donate now to halt endangered species extinction/stop wildlife crime: