Act now! Microsoft have announced major changes to their Microsoft 365 licensing programme which will, unfortunately, result in price increases. We look at these and suggest ways to mitigate them IF you take action quickly.
The price increases on some of the core products will be between 9% and 25%, plus a further premium of 20% on all products for a monthly – as opposed to an annual – term.

Microsoft have significantly evolved their 365 suite since launch, adding huge amounts of functionality and a total of 24 additional applications. We have enjoyed all of this without an adjustment in pricing for many years and so Microsoft feel justified in making these changes. You can read more on their website here.
Microsoft 365 licensing programme – new pricing
We now have confirmation of the UK pricing so can confirm the new terms, which we have summarised below. There is also a more detailed overview in the video.
New buying terms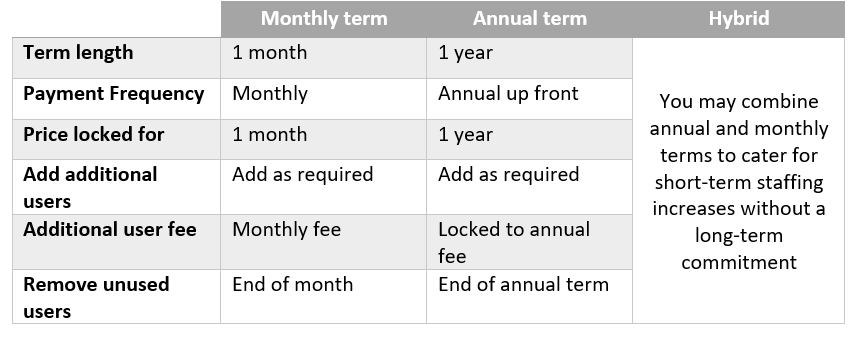 Timeline of changes

Mitigating the Microsoft 365 licensing price increases
We appreciate that these increases have come at a time of rising costs for businesses. However, there are a couple of ways to mitigate some of them, as follows:
1. Lock in your prices before 28/02/2022!
If you take out an annual term before 28/02/2022 then your prices will be locked at the current rate for the next 12 months, protecting you from the price rises.
2. Teams audio conferencing included …
If you currently use Microsoft Teams for telephone conference calls, the good news is that this will be included in Microsoft 365 Business Premium licenses from 01/03/2022 – so you will no longer need to pay for a separate license.
If you use another telephone conferencing provider that you pay for, consider switching to the Microsoft Teams service, as you will have it included in your package going forward.
Contact us
As providers of cloud services, you can speak to us about your business needs concerning Microsoft 365 licensing on 0330 124 3599 or email us at hello@prodriveit.co.uk