Microsoft, Google and Apple's latest iPhone, Mac and iPad devices include Passkeys, a replacement for passwords. Learn more here …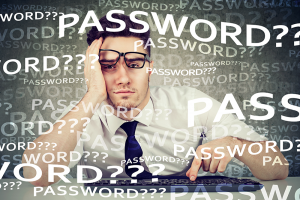 If you have had enough of having to remember and use passwords you will be pleased to hear there's an alternative out there.
What is Passkeys?
Passkeys comprise two digital keys instead of username and password. The idea is that one of these keys would be stored securely on the device you're using and the other on the service you're trying to connect to. When you try to make the connection, the service will 'challenge' your device, prompting it to provide an answer by referencing the correct key. Then the service will validate the response. Apple says you verify the transaction from your iPhone via face or touch ID.
Who created Passkeys?
Passkeys were developed as part of a standard created by the 'FIDO Alliance'. Look for the Passkey logo on sites that allow you to use it instead of passwords.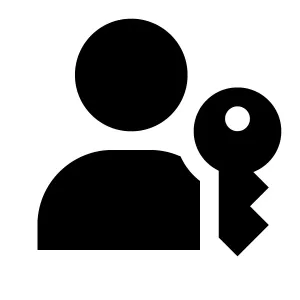 Microsoft has been using Passkeys for a while and it is integrated into Windows 10 and 11, known as 'Windows Hello for Business'. This involves using biometrics and a pin number on your computer – if this sounds familiar and you use Microsoft Cloud, you might already be using this.
Apart from convenience, are there other benefits?
Passkeys is also more secure than passwords because the passkey isn't sent over the internet so it's harder for a cyber criminal to intercept it and use it to access your valuable or sensitive data.
It is also hoped that using Passkeys will reduce cyber criminals' opportunities to trick unsuspecting email recipients into revealing their passwords over email to them (known as phishing). So it's a boost to your business cyber security!
Are there any disadvantages?
The way that Passkeys work means you are limited to having the one device to validate access. So, potentially, this could be a problem if you had a passkey to access a website stored on your iPhone – but you wanted to access the website on a computer at work; you would need to verify the access on your iPhone.
Another way of using Passkeys
The developers have made it possible to actually have a physical key on which to store your passkeys. You use it to gain access on your computer or smart phone either via a wireless 'touch approval' system (like a contactless finance card) or by plugging it into your computer's USB port. The obvious downside to us seems to be that you could lose this key!
If you would like to know more about how passkeys can reduce risk of password theft attacks to your business, get in touch with our team now on 0330 124 3599 or complete the form below.