Do you check what privacy policies, terms and conditions you're accepting when you go online? You may have heard that WhatsApp has postponed its new Privacy Policy change to 15th May, because of protests from users.
The story is below – but this highlights an interesting question about privacy policies and other terms and conditions we're presented with online …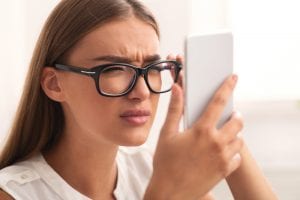 Time pressures or just being plain bored by small print cause many of us to just click 'accept' or 'agree' without reading what we're signing up to, even after UK General Data Protection Regulation (UK GDPR) rules were put in place precisely because people complained they didn't know what was being done with their information without their consent.
Think about all those requests to accept or manage cookies on websites we look at too – do we click 'manage' or 'read further information' – or do we tend to just click 'Accept Cookies'? Do you always know what you're accepting?
What did WhatsApp do concerning privacy policies?
WhatsApp, which is owned by Facebook, can't be blamed for not telling people about its plans for changing its Privacy Policy. It sent out a pop-up alert to all its users earlier this month saying that they needed to agree to sharing their information with Facebook if they wanted to keep using the WhatsApp platform – or delete their accounts. If not, their account would be suspended or deleted. This originally had to be done by 8th February.
This was what caused much upset as people felt they didn't have much choice but to accept if they wanted to carry on using WhatsApp. Some users have shown their outrage by moving to other messaging services like Telegram and Signal.
Update on the update
Since then, Facebook said European and UK users would NOT see the same data-sharing changes as the rest of the world, although they would need to accept new terms. This all caused much confusion.
Facebook added that: "For the avoidance of any doubt, it is still the case that WhatsApp does not share European region WhatsApp user data with Facebook for the purpose of Facebook using this data to improve its products or advertisements." This, it clarifies, is to comply with European data protection.
So who does the Privacy Policy change affect and when?
WhatsApp now says people will have until 15th May to agree to new rules, arguing that this gives them time to 'review the policy at their own pace'. It has also promised to act to clear up the misinformation around how privacy and security works on WhatsApp. This included taking out newspaper ads.
In a blog, WhatsApp says: 'WhatsApp was built on a simple idea: what you share with your friends and family stays between you. This means we will always protect your personal conversations with end-to-end encryption, so that neither WhatsApp nor Facebook can see these private messages. It's why we don't keep logs of who everyone's messaging or calling. We also can't see your shared location and we don't share your contacts with Facebook.'
WhatsApp says the new policy doesn't expand its ability to share data with Facebook but provides people with 'new options to message a business on WhatsApp'. This is targeted at companies hosting their shops on Facebook and communicating with users through WhatsApp.
So, it's saying that the Privacy Policy change only impacts users who chat with business and enterprise accounts on WhatsApp. More data from these interactions will be visible to Facebook. And, most importantly, this only affects users outside of Europe and the UK.
If you are concerned, it is worth taking the time to look at the privacy policies of both WhatsApp and Facebook.
As providers of IT support in Surrey, London and the surrounding areas, we sometimes report on wider issues like this that could affect your security and data protection. If you have questions about how you can protect your business data, contact us on the form below.