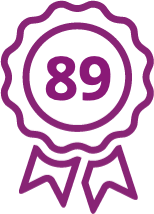 World-class 89 Net Promoter Score® for client feedback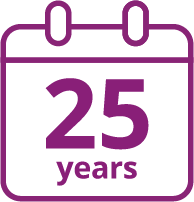 Over 25 years' experience
THE IT SUPPORT PROBLEMS WE SOLVE
Do any of these common IT issues sound familiar? It might be time to upgrade your business' technology solutions …
WHAT WE DO
Our team provides specialist, bespoke IT services that cover a range of business sectors, budgets, and use cases. Whether you need IT support in Surrey or you are based in London or across the South East we can help.
Pro Drive is an IT company in Woking offering a comprehensive range of services including IT support in Surrey and the South East. Our fully trained and reliable team helps a variety of different businesses with their cyber security, business IT support, IT strategy, and much more. We have a commitment to our customers to provide them with what they need to continue working safely and efficiently whilst keeping open communication and answering queries throughout the whole process. That's why we work closely with you and take the time to know your business, its people, and its processes.
If you require an IT company in Surrey that offers fast and efficient IT support and more, then get in touch with us today to see how we can help you.
ARE YOU READY TO TRANSFORM THE WAY TECHNOLOGY POWERS YOUR BUSINESS?
You've come to the right place. We're so confident that we can help your business achieve its goals that we're offering the Pro Drive IT Guarantee: if we haven't improved your IT after three months, we'll give you another three months for FREE — after which time you can leave us if you want to.
There are multiple ways to get in touch and start improving your organisation's IT …
Has been a client for 2 years now. They have always been attentive and helpful. Couldn't recommend them enough.
As one of their clients I would just like to comment on a recent issue. From the moment I reported the issue the whole process was very easy and efficient. Firstly, there was an email acknowledging my support request, then an invitation to choose a slot for the solution to be applied and finally the phone call to put the solution in place. 10/10 Well done Pro Drive - Patrick @ Technicus.
high efficiency
Excellent service. Always at the end of the phone to respond to IT challenges and keep our business safe from cyber threats.
Great company, very efficient at dealing with any queries we have. Thanks for your continued support with our IT requirements.
The Pro Drive IT team are extremely helpful, I'd like to thank Danny, Christian & Sian for sorting all of my IT issues at work, effectively & in a timely manner.
Thank you Sian you were very helpful! pleasant and smooth service!
Very efficient and professional to deal with. Very clear in instruction and always try to find a way to fix the issue asap.
Natalya Montegriffo de Wynne
2022-09-19
Dan was fantastic through our office move. We all sat down on the first Monday in without a hitch. Thanks for the patience, support and awesome service.
GOT A QUESTION? SEND US A MESSAGE,
AND WE'LL GET BACK TO YOU SOON…