We use the Net Promoter Score (NPS) system (SM) to measure our IT help desk performance. We're told that companies in our business sector who are top performers on NPS generally have a score of 70 and we're proud to say that ours is consistently above that, between 75 – 80 – but we aim for higher!
In case you're not familiar with it, Net Promoter Score (NPS) ®  is used across business sectors and industries and is a proven benchmark. It is a client loyalty and satisfaction measurement taken from asking customers how likely they are to recommend your product or service to others on a scale of 0-10. '0' is not at all (probably indicates they're not happy with you or your service for some reason but this gives you a chance to find out) – to '10' – yes, they're delighted – it's excellent.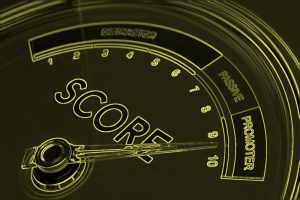 The main reason we chose to use NPS is simple – the NPS really focuses us on the fact that customer loyalty is linked with how they perceive our business performance. And that, of course, drives outcomes like whether they stay clients or leave. And, no matter what you tell yourself as a business, we all know it's true:
"The only people who can really tell you how good your service is, are your clients."
As a business metric NPS is, for us, one of our KPIs (Key Performance Indicators) and our goal is always to reach that '10'. The beauty of the system is that you can easily keep track of NPS metrics and quantify them. Everyone in our business personally makes the calls to get the feedback as a first course of action, instead of relying on email (email surveys are often used for NPS).
Why NPS – IT help desk stats are so valuable to you and us
Consider this: if you just believe you know what a client thinks but don't have a system like NPS you can be caught out – not everyone articulates their frustration until it's too late and you've lost them as a customer. Or you might not get to hear about something that was dealt with by another team.
Nobody can get it right all of the time. With NPS we can build a full picture of performance and act on problems quicker – we get to see the metrics and the patterns. As they say: 'No feedback is bad feedback'. We can have conversations to resolve issues before they become major.
And, from the client's point of view, the call we make to get an NPS doesn't take more than a moment of their time. They see that we take the trouble to listen and understand how we did and, if necessary, where we could improve. The best bit is, if they give us a '10' we can share that warm glow of success with colleagues. We might even ask the happy customer for a Google review!
One final thought: getting an NPS of '10' makes our day and we're so chuffed to be averaging between 75 – 80 – but if we can get a '10' from someone who previously gave us, say, a '7' – that's what it's all about!
Thank you to all our clients for encouraging us and helping us improve our business IT support and IT security services!
Please let us know if we can help you!