Why you should know about Zero-Day cyber threats and ensure that you improve your security …
At Pro Drive we work with cybersecurity firm WatchGuard, who provide insights into the threat landscape and trends. Over the past month WatchGuard blocked around 4,644,499 malware attacks globally and, they report, 82% of that was Zero-Day malware.
The world has seen a sharp increase in 'zero day' attacks in 2021.
What are zero-day cyber attacks?
A zero-day attack is when cyber attackers discover a flaw and exploit the vulnerability – usually in software – before the developer is aware of it or has released an official patch or update. This effectively gives them 'zero days' to fix the issue.
You may recall that REvil exploited a zero-day vulnerability when it breached some of Kaseya's software recently.
Remember too the US SolarWinds cyber-espionage campaign last year? SolarWinds has recently reported another hack, stating that they were notified by Microsoft of an unrelated security vulnerability. The hacker used a zero-day flaw in SolarWinds' Serv-U Managed File Transfer and Serv-U Secure FTP, which are used to transmit data, to target a 'limited number' of customers. SolarWinds reports it has since developed a hotfix to resolve it.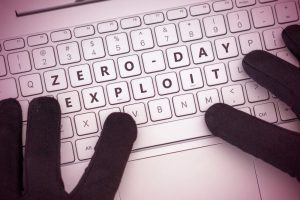 Why are you telling me this – what's the point of cybersecurity then?
If you don't have proactive cybersecurity, you are more exposed to the risks – you will be on the back foot.
If you tighten up your cybersecurity protection you will be more ready for these newer attacks. Awareness is key. This might mean having a cybersecurity expert or team who will be alert to any new threats as soon as they're known and can take the appropriate action swiftly.
What is perhaps as frightening as zero-day attacks – and a massive threat to businesses everywhere – is the absolutely staggering number of organisations who still don't have adequate cyberattack prevention measures in place – and don't have a cyber incident response plan.
Having proactive cybersecurity is part of digital transformation – your business needs it to keep up with the modern world.
If you need advice on what you should be doing next, please contact us below.