Having Cyber Essentials certification not only protects your business but shows your clients and prospects you take cyber security seriously too.
Coronavirus is something which is proving very difficult to control and is impacting our daily lives in ways that were unforeseen mere months ago. So, in business it's vital that – where we can keep control – we pay extra attention. Particularly with cyber security.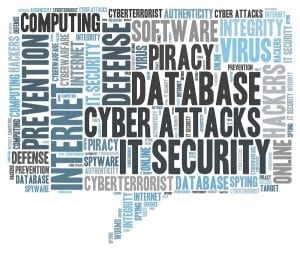 By gaining Cyber Essentials certification, you can reduce the threat of attack by up to 80%. If you need further reasons to be convinced, here they are:
Why use Cyber Essentials? Keep control wherever staff work
1. You and your staff have had to adapt rapidly during the COVID-19 pandemic. You may have people working remotely, all or some of the time. Even if you're all back in the office, you could still need to rely on home systems in the future. Home networks and software aren't likely to be properly cyber-crime protected. For example, you may be using email and collaboration technology like video conferencing that hasn't been set up to be robust against cyber attacks. You'll be horrified how easy it is for criminals to infiltrate it!
2. The Cyber Essentials process will flag up where your office systems are inadequate, what you need to address and provide solutions.
3. There has been a massive increase in cyber crime since the start of the COVID-19 pandemic — from email data breaches and phishing attempts to large-scale ransomware attacks.
4. Your business needs to be cyber secure, professional and accountable, so you and your staff can't afford to be complacent. Failing to put appropriate measures in place to protect data can be costly both financially and for your business reputation. It can take over three months for security breaches to be discovered – by which time it will be way too late.
5. Bolsters your business's cyber defences – and your reputation with clients and prospects. Not only will everyone see that you have appropriate cyber security in place but criminals are more likely to avoid firms who hold this certification, as they know they will be harder to attack.
Government-backed standard
Cyber Essentials is a UK Government-backed standard which helps you guard against the most common cyber threats. It also demonstrates that your firm has made a commitment to tackling cyber security properly.
There are two levels of certification:
i) The self-assessment option gives you protection against the most common cyber attacks.
ii) Cyber Essentials Plus builds on the self-assessment option with the same protections being put in place – but, in addition, a hands-on technical verification is carried out.
As well as enabling your firm to benchmark its cyber security level, Cyber Essentials reassures potential clients – as well as existing ones. It shows that you have considered cyber protection thoroughly and implemented appropriate measures.
It is also worth noting that, if your business is bidding for Government contracts, some of them require proof of this certification.
The controls set out are common sense and good business practice. So, by not following them, you're creating unnecessary risks to your business.
We started out by providing Cyber Essentials in Woking and Surrey generally but over the years we've supplied this service to businesses nationwide: perhaps we can help you?
If you'd like to find out more on how to get Cyber Essentials accredited, please contact us on the form below.