We've compiled 5 business IT New Year's resolutions to add to your list – some are free, the others will save you money in the longer term. If you haven't already, acting on these will help you work smarter in 2022 and beyond.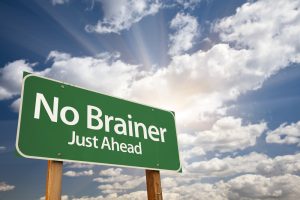 Many businesses, especially those in regulated sectors and those with public sector or local authority contracts, are required to have Cyber Essentials, which is a UK Government standard. Now, many insurance companies expect you to have Cyber Essentials too. It helps you guard your business and valuable data against cyber threats. However, there are significant Cyber Essentials changes coming this month … so make it your priority to find out about them and get the cybersecurity benefits by joining our online webinar at 3pm on 20 January. Details and registration are here.
You don't want to be stressing or guessing about how your business technology is going to perform this year and beyond. Get your IT Strategy all sorted out the easy way, starting here. 
You may be using email banners in your business that pop up to warn you if an email you receive could pose a risk to your cybersecurity. The trouble with them, you may have noticed, is that they aren't intelligent or discriminating so people start to ignore them. If you want an email banner that uses Advanced Intelligence to be much more contextualised, note down Mimecast's CyberGraph.
When you're doing video meets and calls, improve your sound quality and avoid noise distractions with a decent headset that works well with apps like Teams and Zoom. Here are some that provide reasonable comfort and good connectivity. Also, if you're looking 'less than your best' in video meetings, it's tempting to keep the video turned off. This is a shame because clients will appreciate seeing you on the video call and not just an impersonal ID screen. It builds relationships. The answer is to invest in a good quality webcam. Look for features like Full HD video and HD auto light correction. If you can, avoid buying kit that's priced less than £100 – you tend to get what you pay for with these. Ideas here.
If you read our last blog on 'business tech for Christmas' you'll know we're repeating this idea again here – but that's because it's so important. If you haven't got a Password Manager get one to improve your cybersecurity. Many are FREE. 
If you'd like to know more about any of the above or other IT or cybersecurity-related matters, do contact us on the form below.