In part one of a series of blogs, we look at how tech can both help you attract and retain talented employees at a time when recruiting is difficult – and it's an 'employees' marketplace' …
By Bruce Penson, Managing Director
It will not have escaped the attention of most SME owners that hiring good staff has become more difficult than ever. There is definitely a skills shortage in the Professional Services sectors but generally, too, there are simply not enough people to fill the roles. In fact, according to the Office of National Statistics (via the BBC), at time of writing there are more job vacancies than unemployed people in the UK for the first time since records began.
And to make matters worse, everyone else is after your high performers and retaining them is a constant challenge.
All this comes against a backdrop of firms being inundated with client work. Many business sectors have traditional 'busiest times' in the year – like Accountancy at tax return deadline time and year end – when demand rises and the impact of staff shortages is keenly felt.
I'm not about to pretend technology is the magic bullet to this problem, but in such a highly competitive market we need to give ourselves the very best shot at attracting and retaining great staff. And your tech can play its part.
Things we do at Pro Drive IT that may help you attract and retain talented employees
Using cloud technology for flexible and remote working
This is fairly obvious given events of the last couple of years, but with cloud phones, applications, virtual desktops and cloud security, you really should be able to allow your staff to work from anywhere with no difference (from a tech perspective) to working in the office.
Firms with this technology in place will know it enables them to employ people from anywhere in the country or even overseas, giving them access to a much larger pool of talent whilst at the same time ensuring their client data remains secure.
And for existing staff, cloud technology allows you to let them have flexible working arrangements too. Enabling them to work at home reduces things like the stress, fatigue and cost of commuting and giving them the flexibility to work around family arrangements.
Build an online culture
Business owners know that having a great culture plays a big role in the success of your firm and delivering a great service to clients. A valid argument against having a more remote and flexible workforce is the impact it has on communication and company culture – in particular with remote workers feeling left out, disengaged and not following company values.
Building an online culture is challenging but communication tools such as Teams and Slack provide a massive helping hand. Of course, a piece of software alone does not solve a problem and business owners will need to lead from the top to encourage participation.
Rather than just using these forums for discussing business matters, try creating discussions of news topics, weekend activities, hobbies – essentially the things you would speak about in the office. Also try experimenting with GIFs and memes (I know some people may feel these are for the younger generation but get involved – it's fun!), sharing photos of your day or maybe hosting quizzes. Finally, make sure you encourage everyone to provide kudos and recognition online.
Whilst these small activities may seem rather trivial, over time they snowball, and you really will end up with an 'online culture'!
Automate repetitive tasks
Most Professional Services firms have a huge number of repetitive tasks that their people carry out day to day. Often these are low value but essential pieces of work and your staff will likely find them monotonous and demotivating.
Automating them must be considered a win-win. Your staff will be happier working on more challenging and creative tasks and you will need to employ less people to meet the requirements of your clients.
Many SME firms believe that automation is out of their reach yet the latest Artificial Intelligence and process automation software makes this easy to achieve. In fact, in the Accounting and Legal sectors, the latest cloud-based practice and case management software often has automation features built in. And there are plenty of easily accessible tools to link together your applications and create workflows to replace manual tasks such as Power Automate and Zapier.
Measure your staff by results not effort
Many firms still use the time spent working or time on a task as an indicator of their staff performance. Of course, for many Professional Services firms timesheets are necessary for billing, but really what matters to the success of your business is their output and the quality of it. By measuring this, not only will you be able to identify your best performers and reward them accordingly but you will build appreciation from you team that you are not micromanaging them and are trusting them to deliver.
At Pro Drive for our Service Desk Team we measure our team's performance based on tickets closed, time elapsed in resolving a ticket and customer satisfaction. Utilisation is measured, but it's not key for us in appraising staff performance. You could easily apply the same logic in your firm – for example number of payrolls completed, how soon they are completed etc.
The good news is that the latest business applications will provide you with these measurements built into their software. And there are loads of business intelligence applications such as PowerBI, which can bring all of this together so you and your staff can easily track how everyone is performing.
Track staff satisfaction and development
Your good staff will only stay with you if they are happy and motivated. To keep them as such you need a good performance management system giving them clear goals and development paths. Managing this as an SME can be a challenge but the good news is there are a huge number of great HR software systems (at Pro Drive we use BreatheHR) that reduce the admin, allow you and your staff to track progress and can even provide a framework for you to work to if you don't know where to start.
However, as a busy business owner it is often a challenge to keep tabs on all your staff all the time. Especially when some of them may be working remotely. This is where employee engagement systems come in. By regularly polling your staff with fun questions, seeking anonymous feedback and running surveys, they can give you a holistic picture of what's working in your firm and what's not – allowing you to act and keep your staff happy.
How to get started
Getting started on any kind of digital transformation can be daunting, especially when you are already busy but it will certainly help you attract and retain talented employees. Most firms already have the technology for these initiatives. So don't wait until you lose staff to firms already doing this – start planning you first digital staff retention initiative today!
If you don't know where to start and are looking for some guidance, please get in touch using the form below.
About Bruce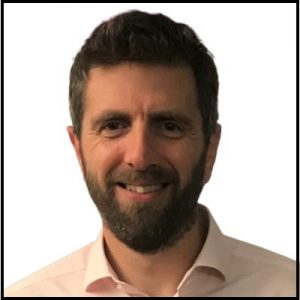 Following a successful career at a leading multinational metals manufacturer, Bruce is our Managing Director and driving force at Pro Drive IT.
Alongside developing technology strategies for Pro Drive's clients, Bruce can be found presenting to, and educating businesses on, the subjects he is passionate about – cyber security and business productivity.
As well as being an active and engaging figure in IT industry circles, Bruce loves the outdoors and is a keen mountain biking and sailing enthusiast.