Free webinar: We will show you the pitfalls of using only passwords to access your online apps and systems. We'll provide advice on best practices for managing your passwords. And we'll explain why you should have an extra layer of security as well as passwords. Learn how you can protect yourself and your business by using Multi Factor Authentication. 
To set the scene: hands up who has their house key on the same keyring as their car key? Many people do – and some have keys to other valuable sites on there too! But what happens if a criminal steals your keyring? Everything is up for grabs – and an expensive lock-changing exercise could ensue!
Now think about your online passwords. Nowadays people have to access many different apps and systems to carry out their business. The sheer number of passwords required to log in tempts many to use the same password for lots of different websites. Even bank accounts. We sympathise with this because it can be a nightmare trying to keep track of them all.
But what happens if a cyber criminal works out that password and then has access to all your accounts – it could prove very costly indeed – to your finances, your time, your business and reputation.
90+% of security incidents involve human error – password theft doesn't have to be one of them!
Since the start of the COVID-19 pandemic, the number of cyber attacks has risen substantially. Criminals are taking advantage of businesses when they have been at their most vulnerable; staff have had to switch to working remotely at short notice, normal office procedures have fallen by the wayside. Staff are using home equipment to access office systems and new collaboration apps to communicate with customers and colleagues.
Some businesses have had to furlough staff and others haven't been able to work at all. In short, people have been distracted. And this is exactly when cyber criminals pounce.
Cyber criminals use techniques like social engineering, where they look at your online accounts, such as LinkedIn, Facebook, Twitter and Instagram, to discover personal information: your date of birth, family and friends' names, pets' names, places you visit, events you like etc. – then they'll use all this to work out your passwords.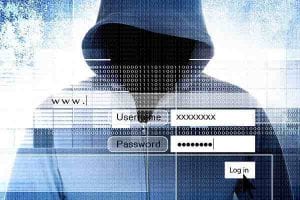 A vault for your passwords
A password manager stores and encrypt your passwords for various online accounts as well as pin codes, bank account details and documents. Instead of having to remember all of the passwords or worse, writing them down on a Post-It note or in a diary, you can save them in one secure account, a password vault.
Web browsers such as Chrome, Firefox and Internet Explorer all have integrated password managers – but they can't compete with dedicated ones. They can't compete with Multi Factor Authentication (MFA).
Many financial institutions already use MFA, like when your bank texts you a code to authenticate your transactions. You can use MFA for both your personal and business online accounts.
In summary: in this free webinar we will:
Show you the cyber security pitfalls of passwords and what you can do about it.
Talk you through the password manager options and some of the best ones.
Explain how they work and best practice for your business.
Explain what Multi Factor Authentication is and how you can protect yourself and your business by using it.
Demonstrate how to set up a free account using a Multi Factor Authenticator.