The UK government views poor productivity as the most significant modern-day threat to our future economy. Far more so than Brexit. Improving productivity is one of the Chancellor's pet projects. And if the numbers are to be believed it is easy to see why.
If productivity had grown in line with the pre-2008 trend, output per hour would today be 21 per cent higher than it is today.
France and the US had an average productivity in 2015 of €55 per hour worked – 25% higher than the UK.
It takes a German worker four days to produce what an employee here makes in five.
The modern solution to productivity is generally seen as automation and artificial intelligence. An increasingly common example of this is in self driving vehicles – which have the potential to make huge efficiencies for example for haulage businesses.
Publicity of this has led to an increasingly common perception automation will lead to mass job losses; although history suggests that the opposite is true – generating more jobs for the economy and increasing the skills of the workforce.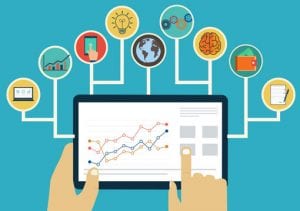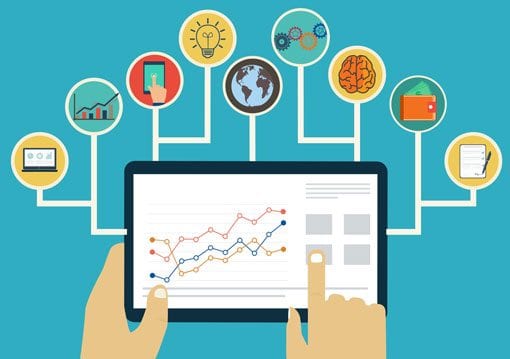 So let's look at some examples where automation can improve the productivity of a typical SME business right now.
Processing invoices and expenses
Processing supplier invoices and staff expenses is a manual and quite frankly rather dull task. Thankfully this should now be a thing of the past as new technologies such as Receipt Bank and Concur will read any receipts coming by email automatically and enter them into your bookkeeping software.
They will also handle expenses giving your staff a handy mobile app to scan them in. Meaning no more paper processing to deal with. All you need is a quick check every so often to make sure all is well.
Customer service bots
If you are a customer service orientated business, then there is a good chance you will have a customer helpline. Or you may have gone one step further with live chat on your website. Both require the involvement of one of your team.
Customer Service Bots or ChatBots as they are often known are similar to live chat, but the questions are asked by artificial intelligence, so the questions are based on the answers your customer gives. If the customer eventually needs to speak to a member of your team you will already be equipped with the information you need to make it a more efficient, productive and satisfactory call.
Financial Services and Insurance are early adopters of this technology however it is rapidly being taken up by on line retailers and business software providers for their help features.
Marketing automation
Marketing is the lifeblood of business.  However it can be time consuming, costly and difficult to measure.
The new wave of marketing automation tools are helping to change that. Rather than just send an email 'blast' you can configure a whole series of emails or social media activity with sequences based on the interactions your prospect has. For example if they read a news article on GDPR you can automatically send some more information on this or direct them to resources on your website.  Popular tools include Hubspot or Hootsuite (which can automate your social media posts).
Marketing automation tools can be costly, but used effectively they can make a very significant difference to how effective your marketing is.
Digital signatures
With the increasing burden of legislation on businesses, more and more of us require our clients to sign contractual terms before we engage with them. This can be a significant administrative overhead.
More and more businesses are using digital contract services such as Docusign to handle this.
In addition to allowing your team to easily create accurate contracts from predefined templates, you can automatically kick off an internal approval process or even an onboarding process when new clients sign up ensuring a better experience for your clients and reducing workload on your team.
CRM Lead prediction
CRM is no longer just about recording and tracking prospects, leads and opportunities. The latest generation of CRMs such as Microsoft Dynamics 365 will analyse your pipeline for you, providing forecasts and reports based on statistical analysis, learning the patterns of your business and thus avoiding 'sales person bias'.
Of course this saves you time but more importantly gives you a far more accurate picture of your customers behavior, predicting business outcomes and allowing you to better focus on your key markets.
Appointment tools
How often do you play 'email tennis' trying to arrange a time for an appointment with a colleague, client or supplier? Appointment setting tools such as Doodle allow the other party to go to a website that displays your availability based on your calendar – saving both of you valuable time.
These are particularly valuable tools for sales or customer service teams needing to book webinars or remote sessions with their clients.
If you feel motivated to save your business money and accelerate its growth by being more productive, why not register for our upcoming series of productivity workshops?