Is your approach to business IT support and solutions up-to-date? If you don't have time to ensure it is, remember that 'time is money' … and your IT could be a ticking timebomb in every sense …
So, how much time do you devote to ensuring your tech is reliable, secure and flexible?
Put another way, how much money are you prepared to waste due to IT problems, downtime, clunky systems, cyber attacks and lack of staff productivity?
We work with many different businesses including those in law, accountancy and energy. All of these have stringent regulations governing them because of the nature of their work/the client data they handle. Some of our clients require the UK government standard Cyber Essentials.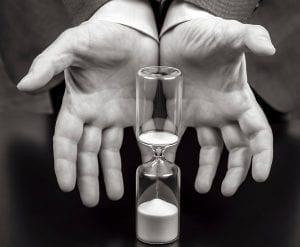 It can be quite a time-consuming affair, keeping everything running well and ensuring best practice – that's why they give the job to us. We like to think it's also because we're a friendly bunch who enjoy a challenge!
You may feel you have read enough of this already – but, honestly, do you have all bases covered – strategy and planning, IT support and solutions, cyber security measures, business continuity? You may feel you're OK now but what will the business environment look like in a few months or a year's time? The pandemic has thrown many uncertainties into our daily lives.
For example:
Will everyone return to the office?
Will they be working at home all or some of the time? Could they be hot-desking?
Can you be comfortable with change because you know you have the right infrastructure in place and can manage risk?
Are you certain that all your people are trained well on areas that could have a huge impact on your business and its reputation – like cyber security?
If you're confident you know the answers to these sorts of questions and your business tech is completely covered, that's great. But to be sure, you may like to take our 5-minute survey and measure your capabilities compared to that of others in the marketplace. We'll send you your own benchmark report.
For answers to your business IT support challenges, read on!
Can your business embrace change?
Even before the COVID-19 pandemic, research showed the urgency of having a modern workplace with up-to-date tech and robust IT support and services. Digital transformation has been a much-used phrase!
While there are degrees of transformation – some minor and others on a larger scale, businesses who aren't equipped to meet the needs of their customers and employees will fail.
Technology impacts every area of your business, including your recruiting ability and your capacity to grow and evolve. An article published in 'Management Today' stated that users of mobile apps and connected devices now expect their offices to provide the same technological advances. It cited The Employee Experience report by Insight UK, which found that only 29% of employees surveyed were happy with their employer's approach to technology. Some are even prepared to leave the organisation because of it.
This is particularly true of Generations Y (born around the early '80s) and Z (born after the mid '90s). Recruitment experts report that the younger workforce are drawn to companies who offer the latest technology because they see them as better organisations to work for.
Have you got your head in the cloud?
Cloud services, including applications like Microsoft Office 365, back-up systems, phone and video conferencing tools, all provide the latest functions and features so business users can work productively and proactively wherever and whenever.
Cloud places companies in a strong position to:
Operate well in an uncertain environment.
Embrace the opportunities brought by disruption.
Pivot to meet new requirements in the future.
NEWS FLASH! Cyber security is no longer an optional business extra
Some people still view having robust business cyber security as a waste of their time and money – or, at best, a 'nice to have but not a priority'. If this is you consider that, every day, companies are waking up to the real devastation that cyber attacks can wreak – the news is full of reports, especially since the start of the pandemic.
The 'it won't ever happen to me' thinking is alive and well when it comes to putting appropriate cyber security measures in place. Cyber attacks are happening where:
1. People have been remote working but don't have the protection afforded by systems they may have had when in the office. They perhaps started working from home in a rush because of the pandemic – but if they're going to continue flexible working then they should have proper cyber security.
2. People have gone back to the office but haven't updated their cyber security.
3. The office system never had decent cyber protection in the first place.
As we write, it's also 'holiday season' for some, despite the COVID-19 limitations, and it's very easy during this time when staff are away or travelling, for procedures to fall by the wayside. We've heard about the laptop left at a service station on the motorway that didn't have robust passwords etc!
What you can do to improve your business IT support and cyber security
These scenarios can be addressed by deploying the right IT solutions and services, cyber security systems and training your people.
Implementing sensible cyber security is straightforward and will help ensure that the latest threats remain just that – threats – rather than a reality for your business.
To find out more about modern workplace upgrades and solutions you can contact us below. For example, you may want to book our 90-minute discovery workshop to benchmark your IT, give you insights into where it's under-performing and help you understand what to do about it. Or you could ask us about our cyber security training.
Please complete the contact form to find out more.