With the COVID-19 epidemic hitting the income of businesses hard, and the reality of trying to run an organisation with all staff working remotely hitting home, it is good to know that many of the cloud software providers are stepping up to the mark with offers to use their tools free of charge.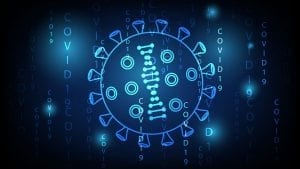 Why should you be interested?
The latest cutting edge cloud services are the best tools to keep your team working productively and communicating effectively during these challenging times.
Also, it is critically important to look after the welfare of your staff. Working from home can feel lonely and where there are is the need to home school and care for children, normal working schedules become impossible. Cloud software can transform the way your businesses communicates to help address this.
So here is our pick of the current offers and how you can take advantage of them.
Free cloud phone system
RingCentral is offering their market-leading cloud-based phone system completely free of charge until further notice to charities or healthcare providers involved in the fight against COVID-19. Whilst this offer does not include handsets, RingCentral actually works better using a PC or smartphone-based app. The offer also includes a full license for RingCentral meetings, a rebranded version of the popular Zoom videoconferencing software.
Please contact Pro Drive if you wish to register your interest in this offer which is valid until 15th June 2020
Microsoft Office 365 and Microsoft Teams
Microsoft has made their Teams software available free of charge for at least 6 months to all businesses who do not have an Office 365 license. In fact, there is also another offer to sign up to the Microsoft Office 365 Enterprise E1 suite for a full 6 months which includes all the cloud Office applications (but not the desktop apps).
To apply for the Office 365 E1 6 month offer contact your Microsoft Account Manager, if you have a direct relationship with them. Alternatively either contact your IT service provider if you have one. Pro Drive should be able to help you if you cannot use either of these avenues. The same applies to the free to use full Teams license.  Please contact us to find out more.
Microsoft Azure Virtual Servers and Desktop
If you are still running your business applications from servers located in your offices, you will no doubt be noticing that using them remotely is not as convenient or as fast as when your team are based at their office desks. A big part of this limitation will be a strain on your office internet connection from the increased load. And your remote working software itself may not offer the best experience.
So if your staff are complaining about remote working performance you might wish to consider relocating your applications to Microsoft's Azure cloud platform. Currently, it is possible to secure two free months usage of their virtual server or virtual desktop infrastructure so its a great time to switch. To find out more information, and how you can make this switch with no upfront cost, contact us.
Sophos Home PC security protection
UK based security giants Sophos are making their Sophos Home Premium software available free of charge for home PC use for companies who are using the Sophos business products (many of Pro Drive's clients already do). Some businesses are allowing staff to use secured remote working systems from their home PCs. However, it is still important these computers have robust security software on them – which often is not the case.
To find out more about the Sophos offer, see their website here. To register your interest if you are a Pro Drive client, please speak to your Account Manager.
Calendly
We love the Calendly app at Pro Drive and use it regularly ourselves. Calendly helps you arrange appointments with people by showing them availability in your diary through a handy web link. Now we are all working remotely, it is likely we will be having shorter but more frequent appointments, so good diary management is even more important.
Calendly already has a free service but for the foreseeable future, they are offing their premium integrations with Zoom and GoToMeeting free of charge. Go to their website for more details.
Microsoft Teams Training course
Award-winning eLearning provider Bigger Brains have made their online training course on using Microsoft Teams available for free temporarily. We are massive fans of Teams at Pro Drive and use it every day. We are also running daily training events ourselves (see our Events page).
To view the training simply go to the Bigger Brains YouTube channel.
CAD and design software
Computer Aided Design leader, AutoDesk, are making a whole range of their online design products available free of charge until the end of May 2020. Software available as part of this deal includes BIM 360 Docs, BIM 360 Design, Fusion 360, Fusion Team, AutoCAD Web and Mobile, and Shotgun.
To take advantage, sign up for a trial of the product you wish to use from the AutoDesk website.
Staff welfare
Another long time favourite of Pro Drive is the online employee engagement platform OfficeVibe. With staff working remotely it can be much harder to keep tabs on their health, welfare and mental wellbeing. Whilst there is no substitute to talking to them, using a platform to help keep track of their engagement and morale, as well as providing them an anonymous way of feeding back their feelings, is even more valuable now than ever.
Whilst this is not specifically a special offer, OfficeVibe have for a long time offered a free of charge plan. To get started, head over to their website and sign up now.
Working Securely from home toolkit
The security awareness division of the SANS cybersecurity institute has created a 'Securely Working from Home' deployment toolkit in response to the epidemic. The kit includes some public resources as well as a guide to deploy a training programme to remote staff. There is also a 'Secure Your Kids Online' resource kit for parents concerned that their children will be spending more time online whilst no longer at school.
Home networks, which are usually far less secure than work IT networks, will become an easy target for cybercriminals with the world working at home so we cannot stress how important this it. Find out more on the SANS website.
There are many other offers available in addition to those we have mentioned, particularly for organisations involved in the fight against COVID-19.  Our suggestion is to do an internet search if this applies to you.
We hope this was useful and you stay healthy during these uncertain times. Please contact us for any IT support you may need.