Are you currently storing all your data on a physical server that sits in the basement of the building? What happens if someone accidentally unplugs it? If building works are being done on the office and the server needs to be moved?
Or worse: what if there's a fire? A flood? What if the building falls down? Okay, so maybe we're being a bit dramatic, but the point is — your data isn't indestructible.
Think about it: you wouldn't keep gigantic wads of cash in a corner of your house. So, why would you keep your valuable data there?
Luckily, most businesses have now started to make the move to cloud-hosted servers, eliminating some of the concerns associated with physical hardware.
But, even then, there's still the GDPR element to consider. Now that GDPR is live, keeping careful tabs on what data you have and where it is stored is vital to maintain compliance. Then there's the issue of cybersecurity, too. How can you prevent a breach if you don't know where you keep your data?
Losing data — either through a physical disaster, carelessness or a malicious cyber-attack — can have devastating financial consequences for your business. Data loss could also prove highly damaging to your reputation; a wrong move here could finish you.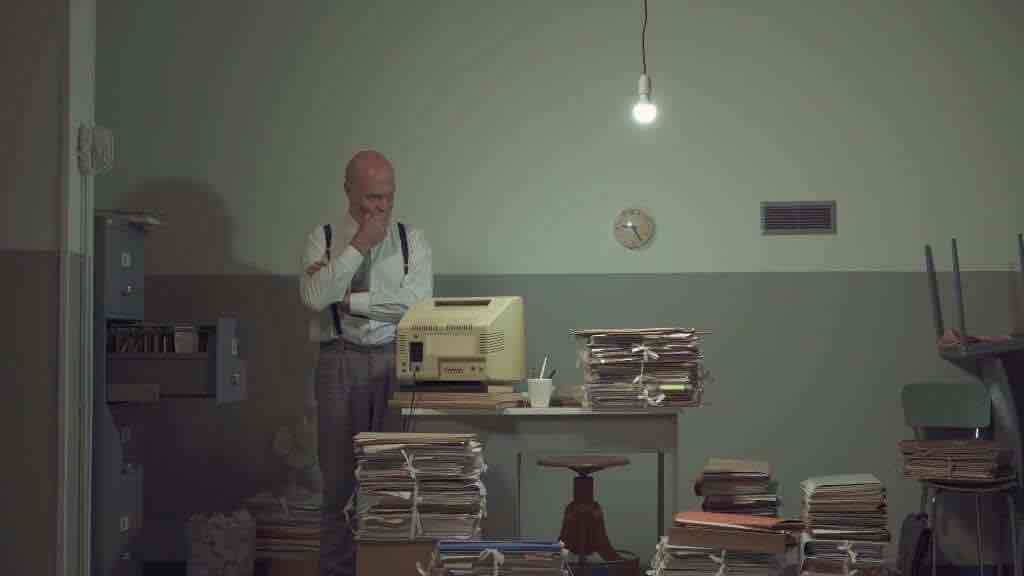 This is why it's paramount to know exactly where and how your data is stored.
Get a handle on your data
Before doing anything else, you first need to understand what data assets your business has stored. This step is often overlooked, but chances are you'll have information duplicated many times over without realising.
To keep things simple, create a list of the applications in use within your company, noting down whether these are on-premise or cloud-hosted. Don't forget to include legacy applications — it's easy to lose track of these!
This list will be the start of a more detailed view of the data assets you hold and will allow you to keep tabs on the types of data being created within your business.
Check out your storage solutions
You can't truly control your data if you don't know where it is. So, your next step is to document where exactly your information is stored and who has access to it. Even cloud services providers will have to store your data physically somewhere — and it's your responsibility to know where.
Cloud services and the way data is stored and accessed can vary depending on your provider. Some providers outsource their systems and storage to third-party businesses, while larger security vendors might have multiple data centres around the world.
Statistically, your data is least likely to be at risk in countries like Switzerland and Singapore. Canada has also become a popular choice for storing data due to paranoia about US government data surveillance. However, many companies simply want their data held locally.
Ask your service provider about the measures they have in place to secure your data and assets — and make sure they have a comprehensive, credible privacy policy.
Knowing where your data is stored will also be increasingly important after Brexit. The UK Government has already said it will continue to enable the flow of data from the UK to EEA countries without any additional measures. But transfers of personal data from the EEA to the UK will be affected. So, if you operate in the EEA (or your data is stored there), you might need to take action.
 Always be prepared
Once you have a detailed overview of your data assets and where they are stored, an ongoing process of information management is required to keep track. If data is moved, changed or deleted, it's important to update your internal documents to reflect these changes.
Check your backup process, too — and make sure you're frequently testing and updating your business continuity and disaster recovery plans. You never know when you may need it…
If you're not quite sure how to do any of this, it may be worth enlisting the help of an expert IT consultant. From cloud services to business continuity, Pro Drive IT offers industry-leading business IT support designed to help you optimise and protect your valuable data.
If you need help understanding where your business' data is stored and how you can protect it, contact Pro Drive IT today.
Example information asset register template